How to Cut Scrapbook Paper with Cricut
Learn how to cut scrapbook paper with Cricut. Get tips for the right setting, blade, and mat when cutting scrapbook paper.
You might also like these other Cricut tutorials.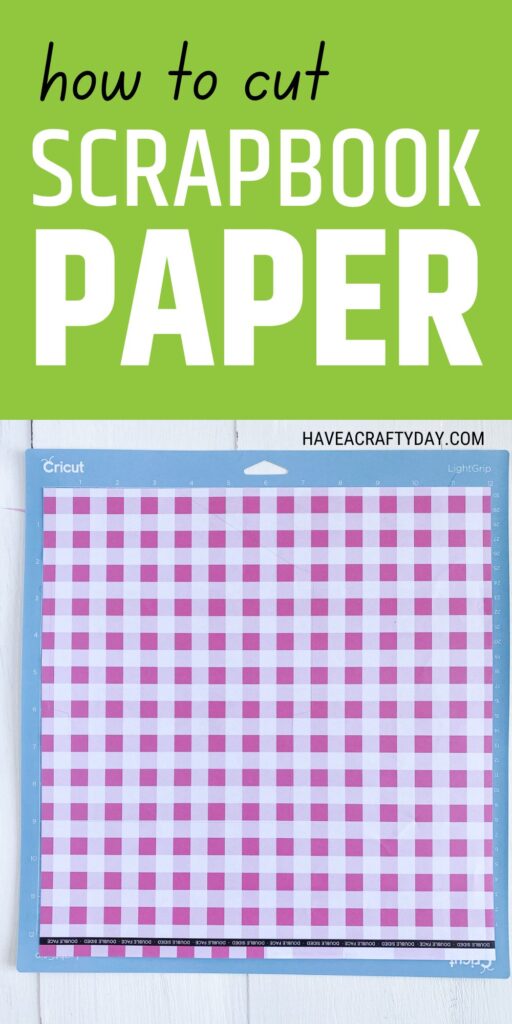 This post contains affiliate links. By purchasing an item through an affiliate link, I earn a small commission at no extra cost to you. As an Amazon Associate I earn from qualifying purchases.
I haven't scrapbooked in many years, but I still love scrapbook paper. It comes in so many cute patterns and it's so fun to craft with.
Scrapbook Paper Cutting FAQs
What Setting Do I Use in Cricut Design Space?
I like to use the setting for heavy patterned paper or light patterned paper depending on the paper thickness.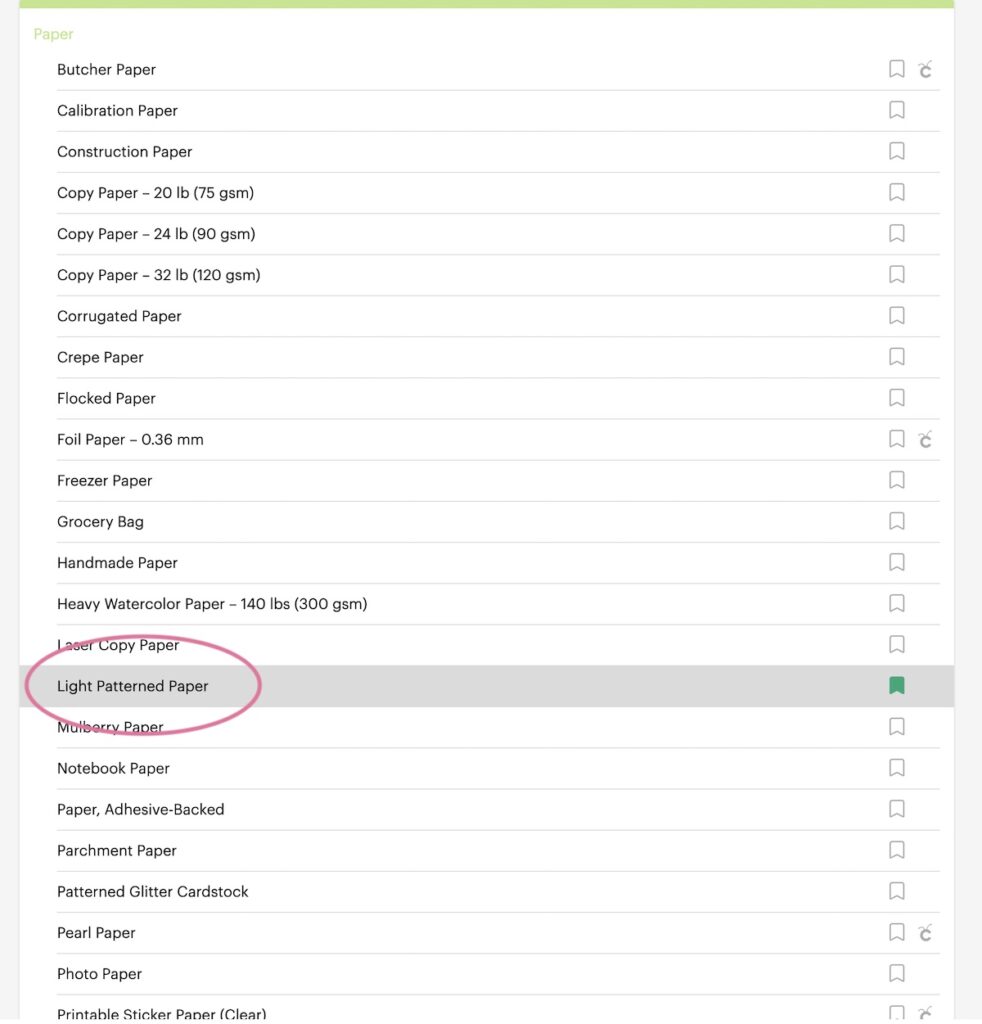 Which Blade Do I Use for Cutting Scrapbook Paper?
Scrapbook paper can be cut with the normal fine-point blade.
If you cut a lot of different materials, you might want to designate one blade for just paper to keep it nice and sharp.
How Do I Stop The Blade From Tearing the Paper?
It's really easy to stop the blade from tearing the paper.
Remove the blade from the housing and stab it into a ball of aluminum foil a few times.
This cleans any debris from the blade and it also seems to sharpen it a little.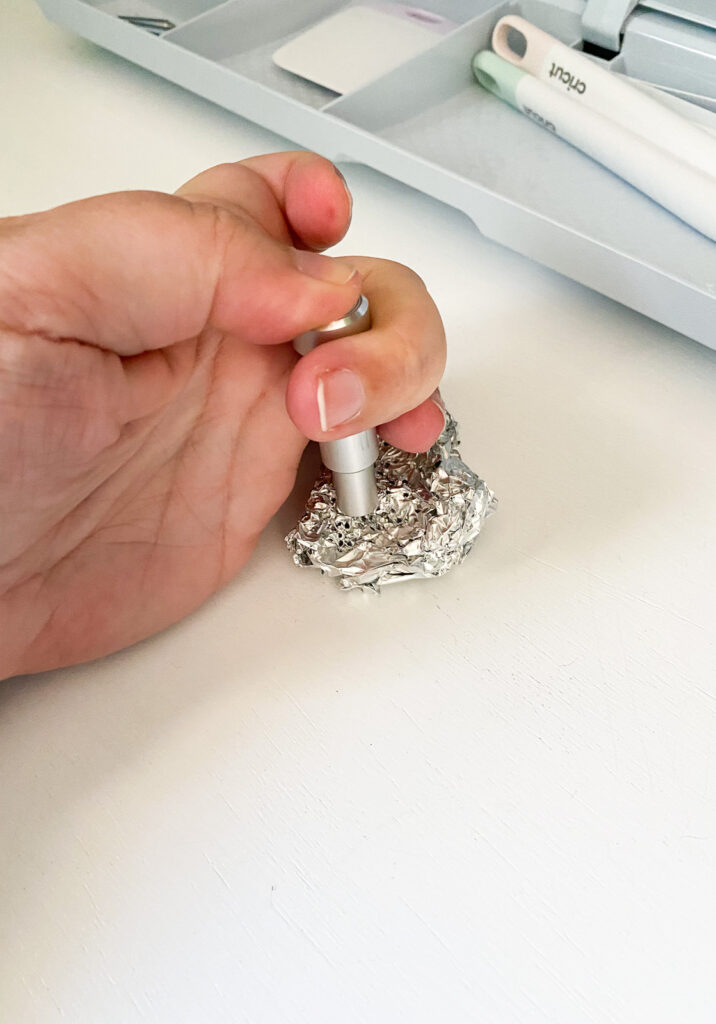 Which Cricut Mat Do I Use for Scrapbook Paper?
If your mats are new, use the blue LightGrip mat. It works well with thin paper without ripping when you remove it.
If it stops being sticky, you can secure the paper to the mat with washi tape or you can use a different mat. Washi tape is gentle enough to not rip most paper.
If your mats are older, you can get away with using a green StandardGrip mat. When the green mat is new, it's too sticky. You can remove some stickiness by rubbing it against a clean t-shirt.
How to Cut Scrapbook Paper with Cricut
For reference, I'm using my Cricut Maker 3, but all of the machines will cut scrapbook paper.
Create your design as usual in Cricut Design Space.
Select "Heavy Patterned Paper" under materials.
Place the scrapbook on the LightGrip mat and smooth it to make sure that it sticks.
Cut as usual.
Before removing the mat, make sure that it cut all the way though. (This is good practice for all projects.)
To remove the paper from the mat, place it face down on a clean table.
Then slowly curl the mat away from the paper.
Small pieces can be removed in the same manner or you can gently use the spatula tool.
If the paper curls when you remove it, you can try gently curling it the other way. Then place it under something heavy.
You might also like this post about cutting cardstock with a Cricut.
Paper Crafts with Cricut