How to Apply Vinyl to a Tumbler Cup
Learn how to apply vinyl to a tumbler. This is an easy way to customize your cups. They also make great gifts.
If you're new to Cricut, you might want to check out this post on how to use vinyl.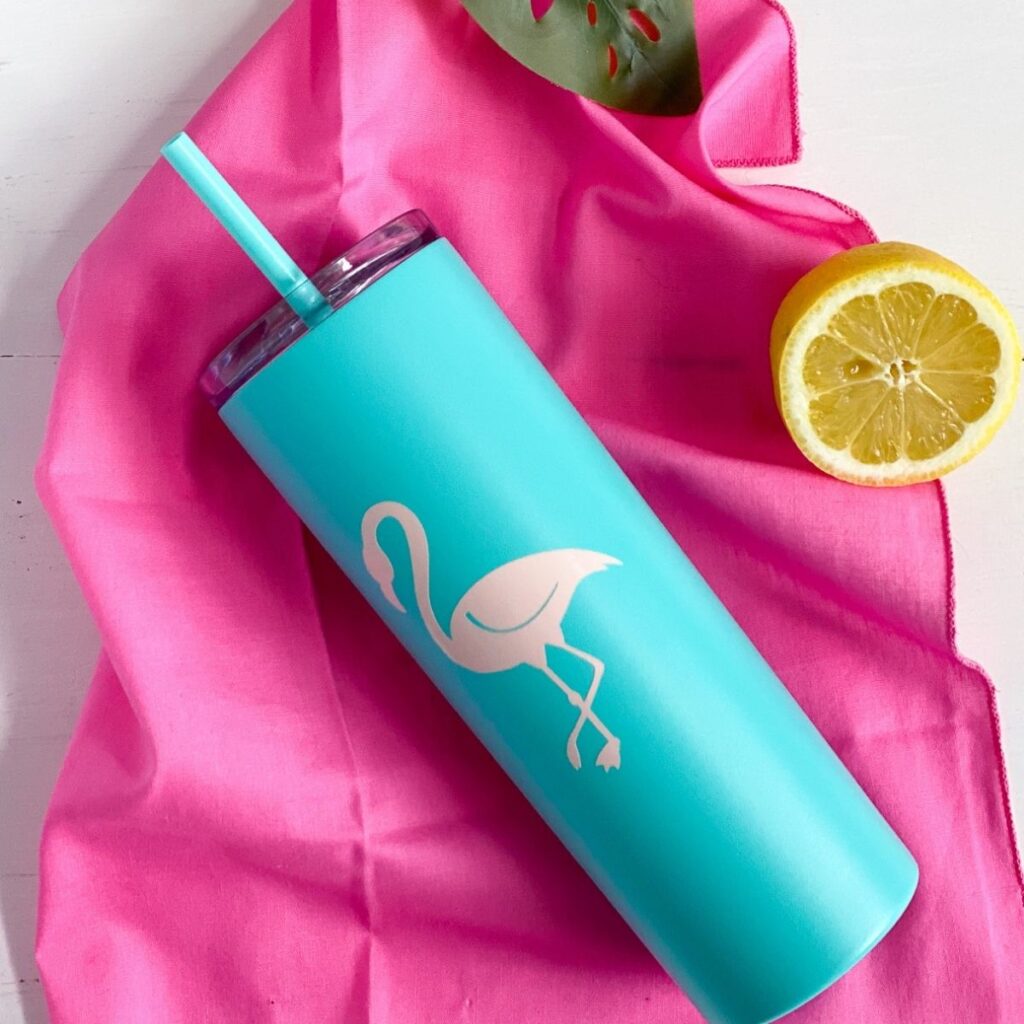 This post contains affiliate links. By purchasing an item through an affiliate link, I earn a small commission at no extra cost to you. As an Amazon Associate I earn from qualifying purchases.
Custom tumblers are one of the easiest projects for beginners to try. It's so easy to add a monogram or a design to a cup.
How to Apply Vinyl to a Tumbler
Supplies Needed:
Cricut (I'm using a Cricut Maker 3)
Standard mat
Weeding tools
Tumbler (tall thin cups are easier to work with)
Rubbing alcohol
SVG (the flamingo design is available at the end of this post)
Making Your Design for a Tumbler
I chose a tall, thin tumbler for this project. Even though the surface is curved, it's easier to work with than the traditional shape.
For my tumbler, I knew that my design could only be about 2.5″ wide, but could be about 5″ tall.
While the design can wrap around the cup, I prefer to see it on one side, so that's the reason for my design size.
If you want to use a name or a word, you still can. Just turn it sideways on the cup. (I have it sideways in Design Space, but you can cut it normally and just apply it to the cup sideways.)
Applying the Vinyl to the Tumbler
Clean the tumbler with rubbing alcohol to remove any oil from your skin.
Cut your vinyl as usual. (Here's a tutorial for using vinyl if you need it.)
Weed the excess vinyl.
Apply a piece of transfer tape to the vinyl design front.
Remove the vinyl backing.
Place the vinyl on the tumbler. (You can measure if you want, but I just eyeball it.)
Press the design in place firmly.
Remove the transfer tape.
Smooth the design more if needed.
Enjoy your new custom tumbler!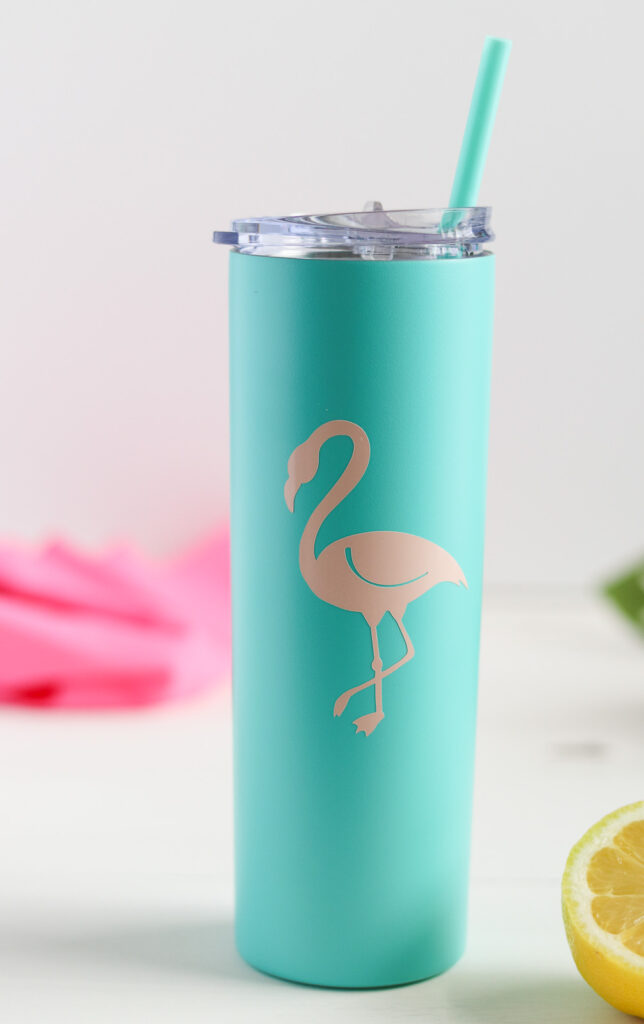 Care for Your Custom Tumbler
Vinyl cannot be put in the dishwasher or soaked in water.
Wash by hand.
Other Vinyl Projects
Download a Flamingo SVG
Free downloads are for personal use only. Please do not redistribute or sell.
Get tips for using SVGs with Cricut.
Pin for Later!